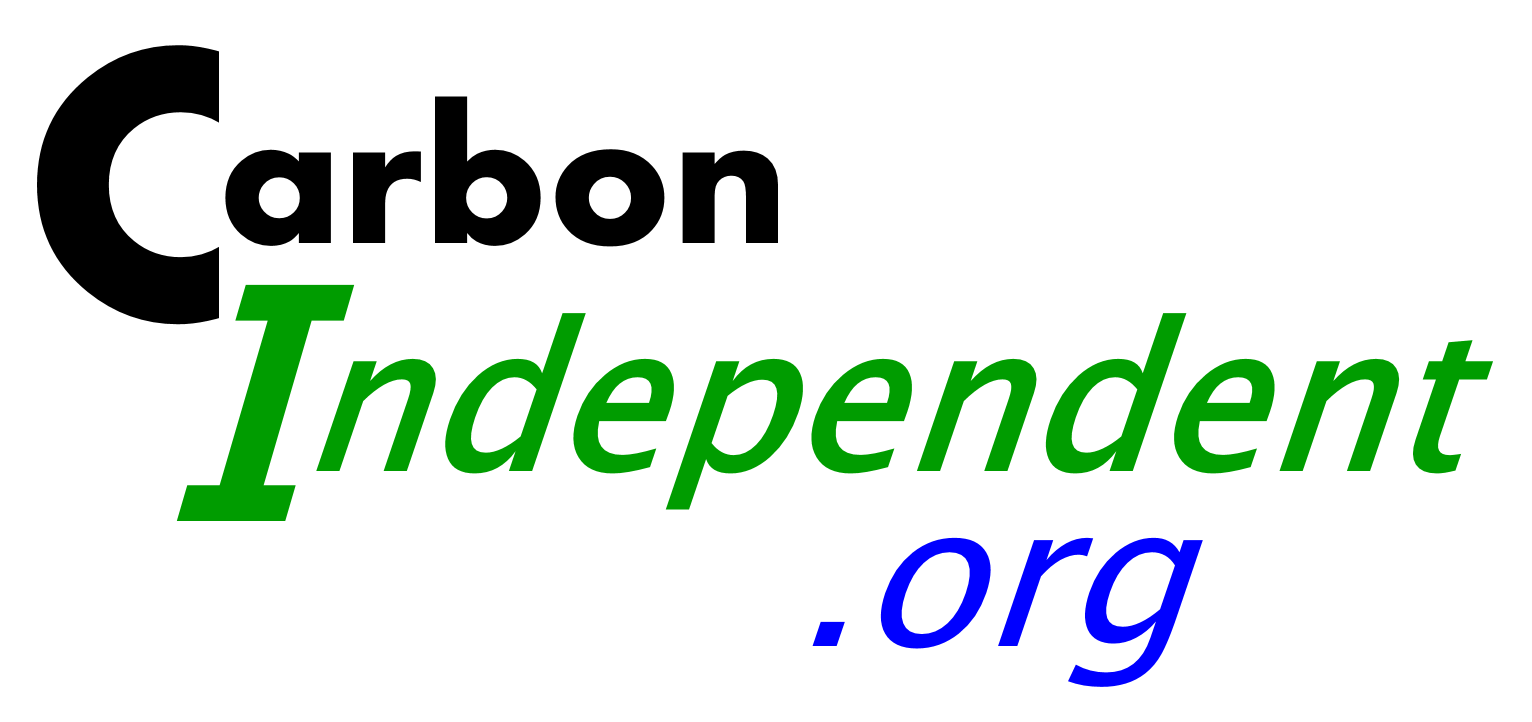 Climate change: the physics
The main points of the physics of climate change are
the world has warmed on average by 1.1°C
this is caused principally by mankind's emissions of CO2
it is causing increased droughts, heatwaves, storms and floods
future emissions will cause additional warming
the larger the total emissions, the greater the warming.
This is the scientific consensus based on the IPCC AR6 WG1 report of 2021.
Average temperatures are increasing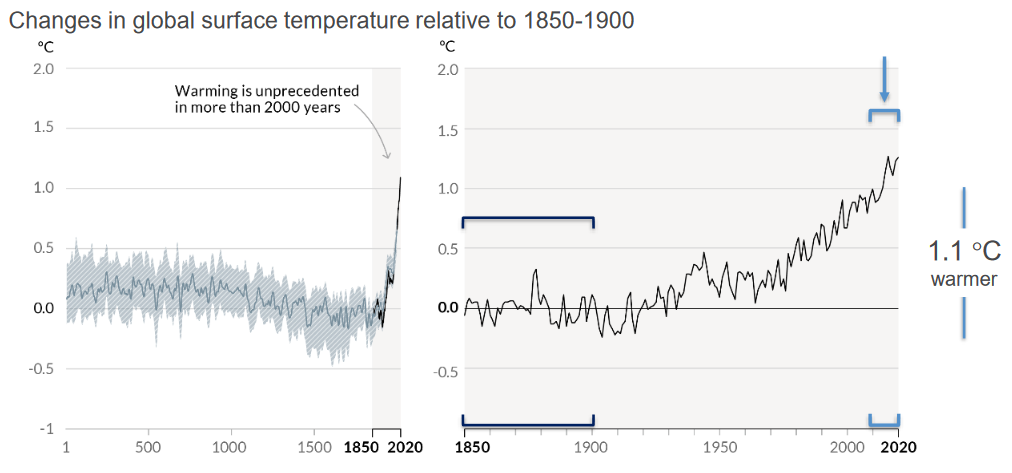 Source: IPCC [1]
Temperatures have risen steadily since the early 1900s [1]
The average is now 1.1°C higher than the pre-industrial average
Unless there are immediate, rapid, and large-scale reductions in greenhouse gas emissions, limiting warming to 1.5°C will be beyond reach.
The rate of warming is by far the highest in over 2000 years
Eighteen of the 19 warmest years all have occurred since 2001 [2]
The CO2 level in the atmosphere is the highest for at least 2 million years
The sea level rise is the fastest for at lest 3000 years.
The source is the IPCC [1] unless otherwise stated.
There are more extreme weather events
Extreme heat
more frequent
more intense
record temperature "highs" are repeatedly being set around the world.
Heavy rainfall
more frequent
more intense
DroughtsFire weather
The oceans are changing
warming
acidifying
losing oxygen
Future emissions will cause additional warming

Source: IPCC [1]
As more CO2 is added to the atmosphere, the temperature will rise
Every tonne of CO2 emissions adds to global warming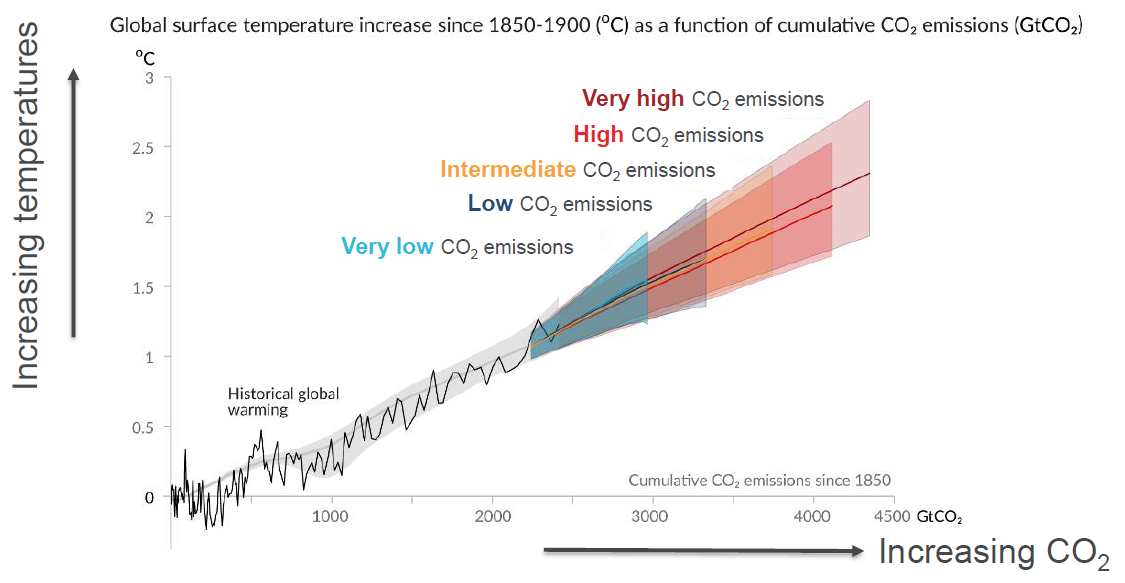 Source: IPCC [1]
To be confident of keeping global warming to 1.5°C, further emissions need to be limited to 400 billion tonnes CO2 (400 Gt CO2).
Sources
The main source for this document is the IPCC AR6 WG1 report of August 2021.
The IPCC is the Intergovernmental Panel on Climate Change. The IPCC is the United Nations body for assessing the science relating to climate change.
The IPCC produces an Assessment Report every 5 years. It produced the Sixth Assessment Report in 2021-2022, abbreviated as "AR6".
The AR6 report actually consists of three reports, from each of three working groups. The first working group (known as "Working Group 1" or "WG1") concentrates on the physics. It published its IPCC AR6 WG1 report in August 2021.
The IPCC AR6 WG1 report

assessed 14,000 scientific publications
had 234 contributing authors from 65 countries
used a review process which took into account 78,000+ review comments, and comments from 46 countries on the Final Government Distribution.
Links
References
Last updated: 31 Oct 2022