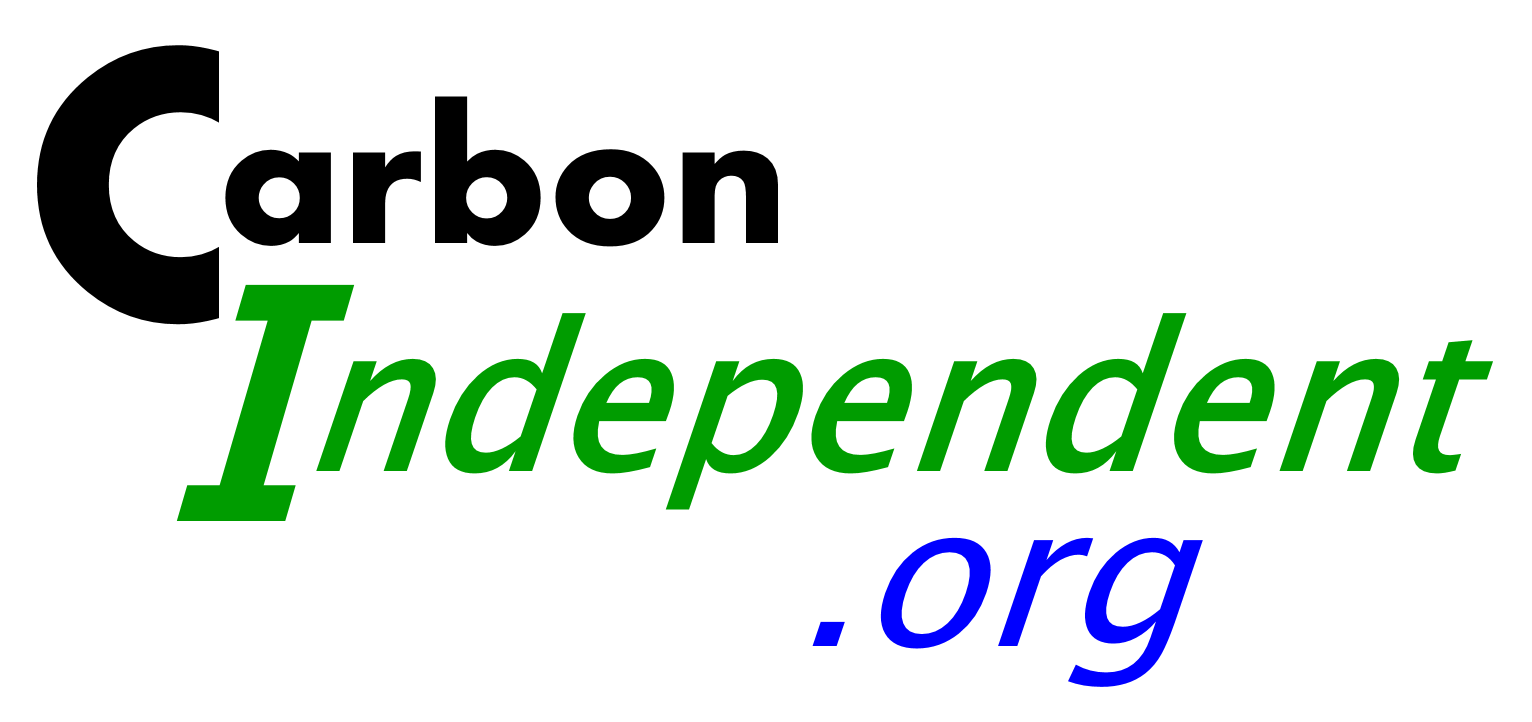 Allocation of the residual global carbon budget between countries
How should the residual carbon budget be divided between countries?
In order to be confident of keeping global warming to less than 1.5°C, further global CO2 emissions must be kept below a total of 400 billion tonnes since 2020 - see
document 54
. This 400 billion tonnes is known as the residual carbon budget; it is currently dwindling at a rate of 34 billion tonnes per year.
A vital question on which there is little discussion is what principle should be used to divide this residual carbon budget between countries.
Possible ways of dividing the residual carbon budget
Developed countries get more than their per-capita share. Developed countries generally have much higher per-capita emissions than developing countries. If all countries reduce emissions by the same proportion each year, developed countries will end up taking a higher share of the residual budget.
All countries have an equal per-capita share.
Developed countries have less than their per-capita share.
Considerations in dividing the residual carbon budget
The Paris Agreement [1] specifies in Article 4.1 that developed countries will have a proportionally higher reduction in emissions as it states 'peaking [in greenhouse gas emissions] will take longer for developing countries', and states repeatedly that decisions will be taken according to 'the principle of equity'.
On the basis of justice: Developed countries have already placed into the atmosphere enormous emissions during the building of houses, hospitals, schools and transport connections, so it would be unjust to deny these to developing countries.
The effects of climate change are generally greater on developing countries.
Developed countries are richer and in a better position to reduce emissions quickly.
If the developed countries take more than a fair per-capita share of the residual carbon budget, it would be a repeat of the abuses of slavery, colonialism, and exploitation of natural resources that have been inflicted on developing countries.
There cannot be any confidence that developing countries will adhere to an agreement that does not treat them fairly.
Conclusion
The only justifiable principle for allocation of the residual carbon budget is that the developed countries take no more than their fair per-capita share.
Who is advocating a fair allocation of the residual carbon budget?
The Fridays for Future group of youth climate activists - see document 61
The Tyndall climate change centre in Manchester has calculated emission budgets of each UK local authority on the basis of equal per-capita shares between geographical areas [2]
Who is advocating that developed countries take much more than a fair allocation of the residual carbon budget?
Many governments of developed countries are planning to take much more than an equal per-capita share in their climate plans. For example the UK Government in its 368-page Net Zero Strategy of October 2021 [3] shows an emission reduction pathway that is approximately a steady (i.e. linear) decline from its current annual 10 tonnes CO2 per person to zero in 2050 - which is an average of 5 tonnes per person per year for 30 years - which is a total of 150 tonnes CO2 per person. This 150 tonnes is 3 times the global per capita share of 50 tonnes - see document 54. There is no mention of equity between countries - the only mentions of 'equity' are in the form of 'equity investment', 'private equity', 'equity capital' and 'equity shares'. Furthermore, there is a deceitful implication in the Foreward from the Prime Minister that the document represents a satisfactory response to the climate emergency in his claims "We will meet the global climate emergency" and "we set an example to the world".
References
First published: 25 Oct 2021
Last updated: 7 Dec 2021