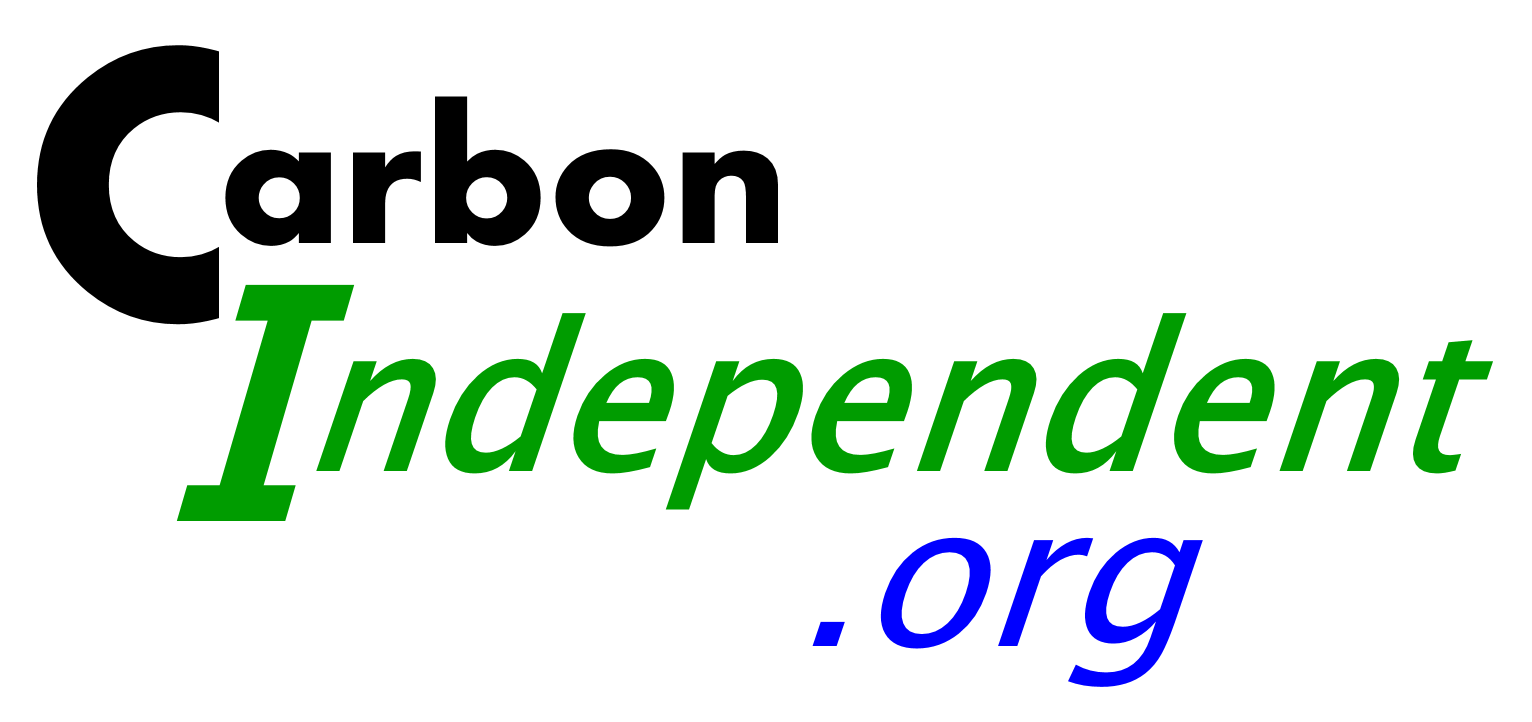 Links
The physics
Nasa
https://climate.nasa.gov/
Intergovernmental Panel on Climate Change (IPCC) reports
Sixth Assessment Reports (AR6 reports) (2021-2)
Summary for Policymakers (SPM) of Working Group 1
https://www.ipcc.ch/report/ar6/wg1/downloads/report/IPCC_AR6_WGI_SPM.pdf
Working Group 1:
The Physical Science Basis
https://www.ipcc.ch/report/ar6/wg1/
Working Group 2
https://www.ipcc.ch/report/sixth-assessment-report-working-group-ii/
Working Group 3
https://www.ipcc.ch/report/sixth-assessment-report-working-group-3/
Global warming of 1.5°C Special report (SR15 report) (2018)
https://www.ipcc.ch/site/assets/uploads/sites/2/2019/06/SR15_Headline-statements.pdf
Headline statements
https://www.ipcc.ch/site/assets/uploads/sites/2/2018/07/SR15_SPM_version_stand_alone_LR.pdf
Summary for policymakers
Mortality from climate change
The mortality cost of carbon (2021)
https://www.nature.com/articles/s41467-021-24487-w
The Human Cost of Anthropogenic Global Warming: Semi-Quantitative Prediction and the 1,000-Tonne Rule (2019)
https://www.frontiersin.org/articles/10.3389/fpsyg.2019.02323/full
International Agreements
Universal Declaration of Human Rights (1948)
The Universal Declaration of Human Rights
(1948) Proclamation by the General Assembly of the United Nations
http://www.un.org/en/universal-declaration-human-rights/index.html
Rio Declaration (1992)
https://www.un.org/en/development/desa/population/migration/generalassembly/docs/globalcompact/A_CONF.151_26_Vol.I_Declaration.pdf
United Nations Framework Convention on Climate Change (UNFCCC) (1992)
https://unfccc.int/files/essential_background/background_publications_htmlpdf/application/pdf/conveng.pdf
The Paris Agreement (2015)
https://unfccc.int/files/meetings/paris_nov_2015/application/pdf/paris_agreement_english_.pdf
CO2 budgets
Tyndall Centre (University of Manchester) The Tyndall carbon budget tool (2019)
https://carbonbudget.manchester.ac.uk/reports/
CO2 budget reports, one for each UK local authority
Letter in the British Medical Journal
Ian R Campbell (2021)
UK's share of the global carbon budget will be used up in 3.3 years
(letter)
BMJ
2021;374:n2391
https://www.bmj.com/content/374/bmj.n2391.full?ijkey=Hz5kDxh4kFos8jz&keytype=ref
or at
https://iancampbell.co.uk/files/bmj.n2391.full.pdf
Analysis by CUSP at the University of Surrey (2021)
https://cusp.ac.uk/wp-content/uploads/WP-29-Zero-Carbon-Sooner-update.pdf
Failures
Decision makers
https://www.un.org/sg/en/content/secretary-generals-statement-the-ipcc-working-group-1-report-the-physical-science-basis-of-the-sixth-assessment
The UN Secretary-General's statement on the IPCC Working Group 1 Report (2021)
Climate scientists and NGOs
https://www.sgr.org.uk/resources/turning-delusion-climate-action-prof-kevin-anderson-interview
Turning delusion into climate action
- an interview with Prof Kevin Anderson (2020) Scientists for Global Responsibility
Denial
Stanley Cohen (2001)
States of Denial: Knowing about Atrocities and Suffering
ISBN: 978-0-745-62392-4
https://theconversation.com/there-are-three-types-of-climate-change-denier-and-most-of-us-are-at-least-one-124574
Iain Walker and Zoe Leviston (2019) There are three types of climate change denier - and most of us are at least one (
The Conversation
)
A grassroots movement that cannot be ignored
https://www.un.org/sg/en/content/sg/statement/2022-04-04/secretary-generals-video-message-the-launch-of-the-third-ipcc-report-scroll-down-for-languages
UN Secretary-General's video message on the launch of the third IPCC report (Apr 2022)
Committed to telling the full truth
Climate Uncensored
https://climateuncensored.com
Extinction Rebellion
extinctionrebellion.uk
Campaign of civil disobedience launched 31 October 2018
Fridays for Future
https://fridaysforfuture.org/
Greta Thunberg
https://twitter.com/GretaThunberg/
Scientists for Global Responsibility: Science oath for the climate
https://www.sgr.org.uk/projects/science-oath-climate-text-and-signing
Campaigning organisations
Airportwatch
airportwatch.org.uk
A coalition of the national environmental organisations and airport community groups who are opposed to plans for airport expansion
Biofuelwatch
https://www.biofuelwatch.org.uk
Campaign against Climate Change
campaigncc.org
Cycling UK (was the Cycle Touring Club)
ctc.org.uk
Environmental Law Foundation
elflaw.org
Free legal guidance and continuing support to those in need of assistance when aiming to protect and improve their local environment and quality of life
Greenpeace
greenpeace.org.uk
Stop Stansted Airport Expansion
stopstanstedexpansion.com
General information
Centre for Alternative Technology
cat.org.uk
An educational charity which researches and demonstrates technologies for a sustainable society - based in Machynlleth, mid-Wales - visit the centre (open 7 days a week, all year), or online shop, bookshop and publications
Ethical Consumer magazine
ethicalconsumer.org
Bimonthly subscription magazine and website - magazine includes regular feature on low-carbon living.
New Internationalist magazine
newint.org
Monthly subscription magazine featuring articles on climate change, Fair Trade and other global justice subjects
Royal Society summary of the science of Climate Change
https://royalsociety.org/-/media/Royal_Society_Content/policy/publications/2010/4294972962.pdf
Sustainable Energy - without the hot air
http://www.withouthotair.com
- book on fossil fuel and sustainable energy, the contents of which can be read online, or downloaded as a .pdf file
Reduce CO2 from travel
NationalRail information
nationalrail.co.uk
Seat 61
seat61.com
International rail information
Sustrans
sustrans.org.uk
Sustainable transport charity - information on long distance cycle routes, including online UK maps at small, medium and large scales.
Traveline
traveline.info
For public transport information.
Reduce CO2: Miscellaneous
Find me a milkman
findmeamilkman.net
Gives a link to your local doorstep deliverers via your postcode. Some now deliver organic milk.
Freecycle
https://uk.freecycle.org
UK branch of a global movement to match people who have things they want to get rid of with people who can use them - there will be a local online branch in your area where you can find a home for things you don't want to keep but cannot bear to throw away
First published 2007
Last updated: 9 Apr 2023